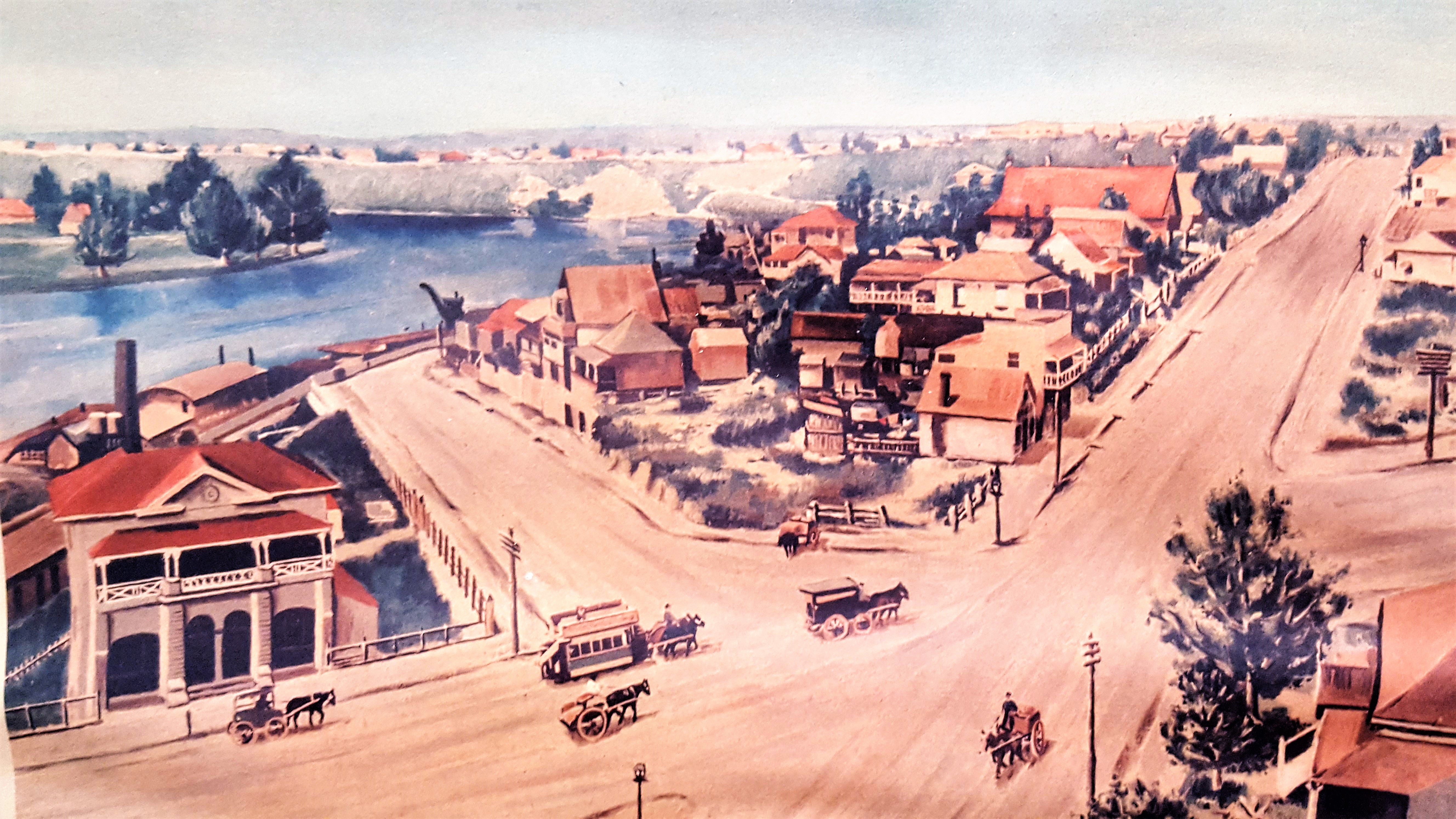 A reproduction of a painting from 1880 showing the church property in Vulture Street, overlooking the Brisbane River.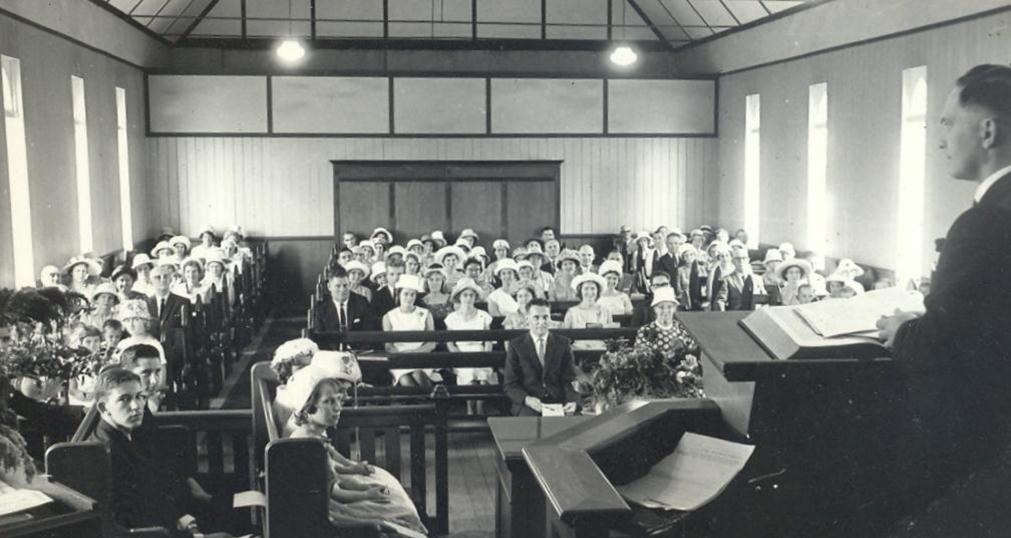 Inside the old church building on a Sunday morning, circa 1960's.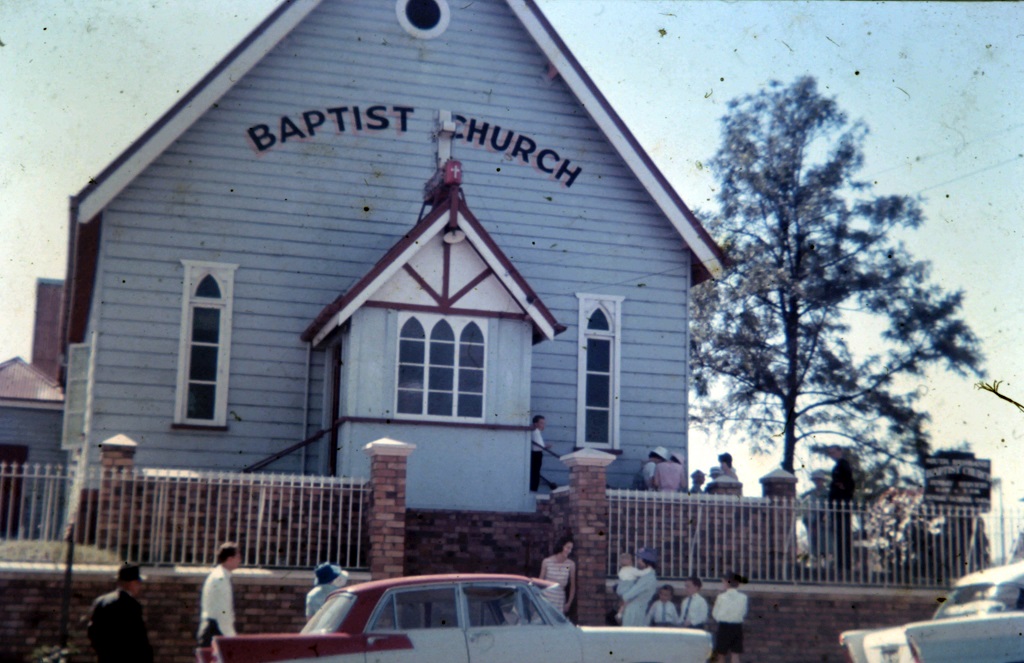 The old church building in Vulture Street, South Brisbane, in 1963.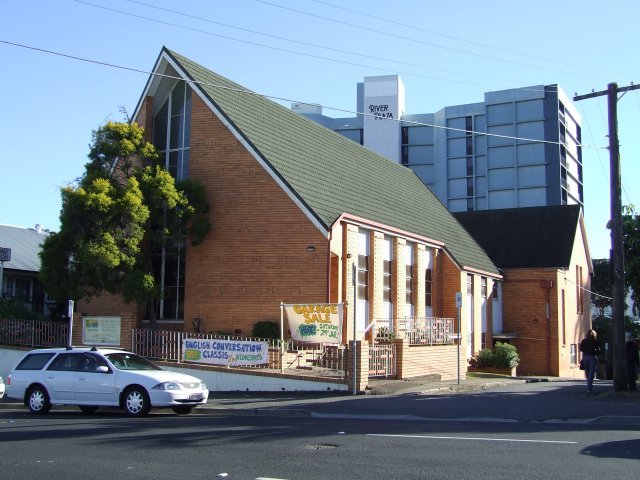 After the fire of 1982 the church was rebuilt.
This photo from 2005 shows the church just before considerable high-rise residential development started squeezing it out.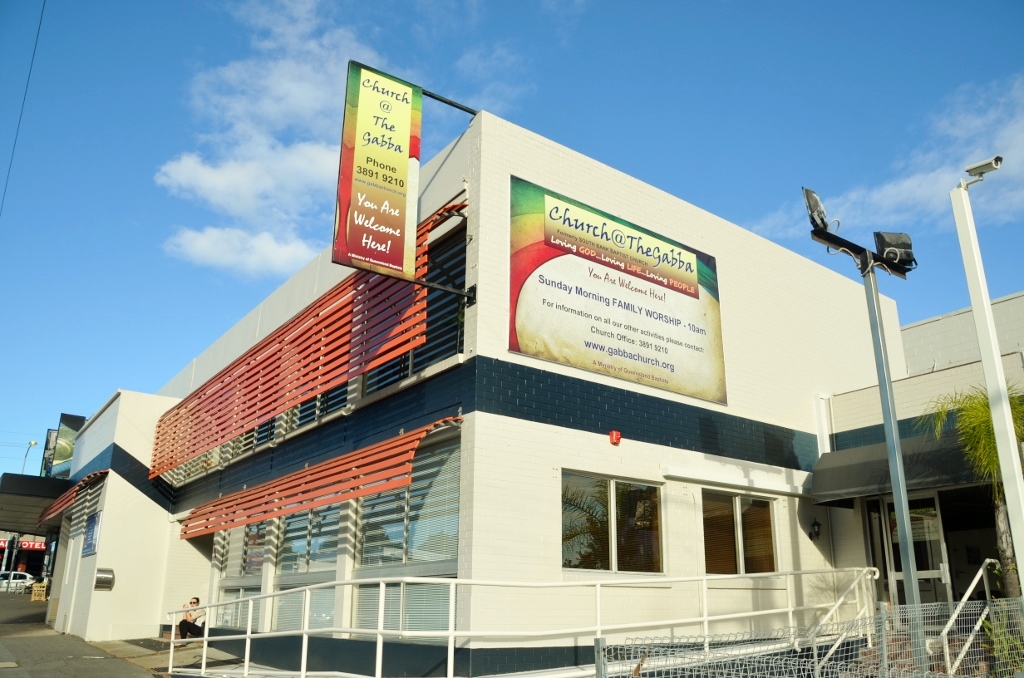 The Stanley Street entrance to the main ministry building shortly after we relocated and renovated in 2013 (and before the high-rise residential units were built next door).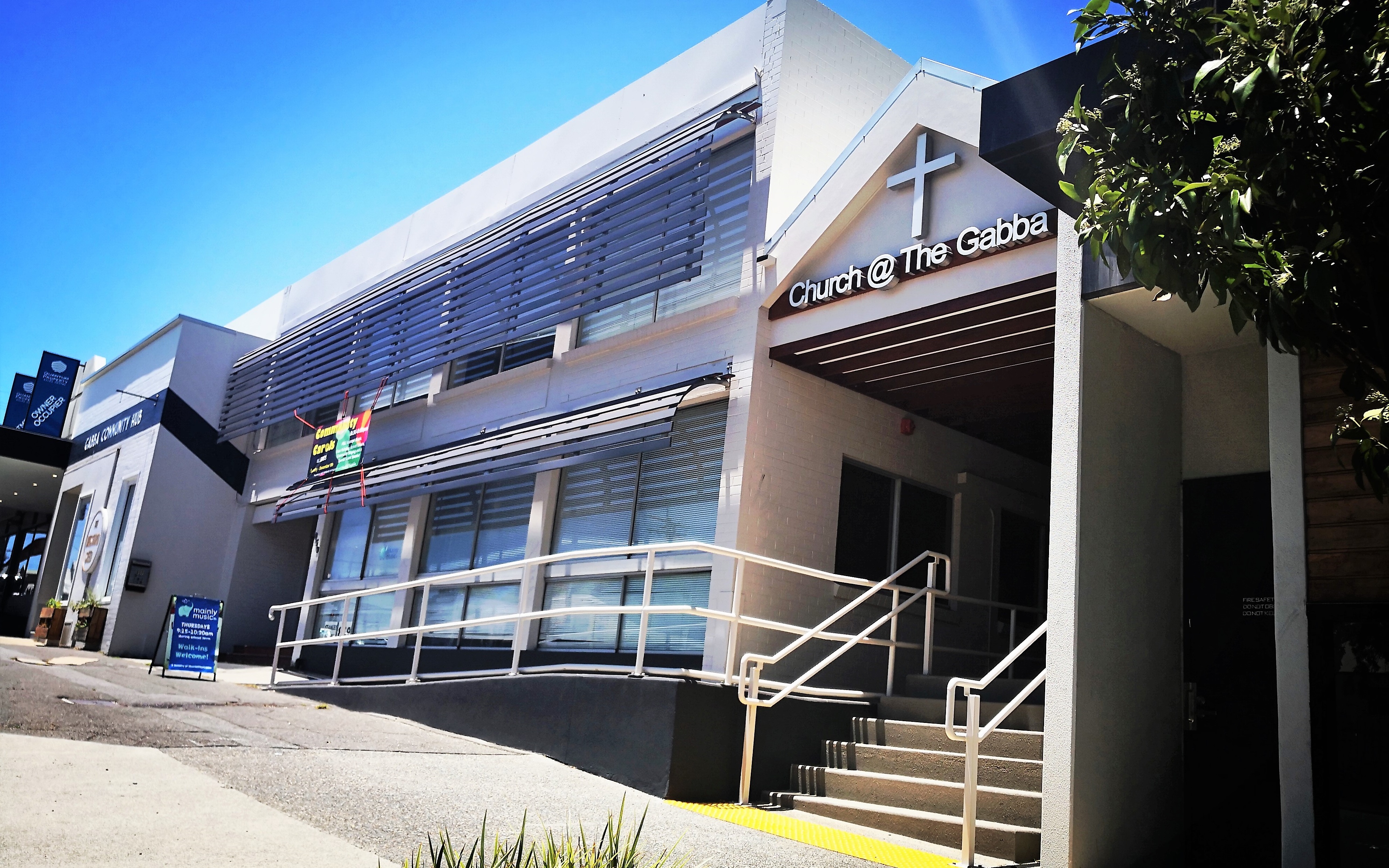 The new Stanley Street entrance after construction and painting.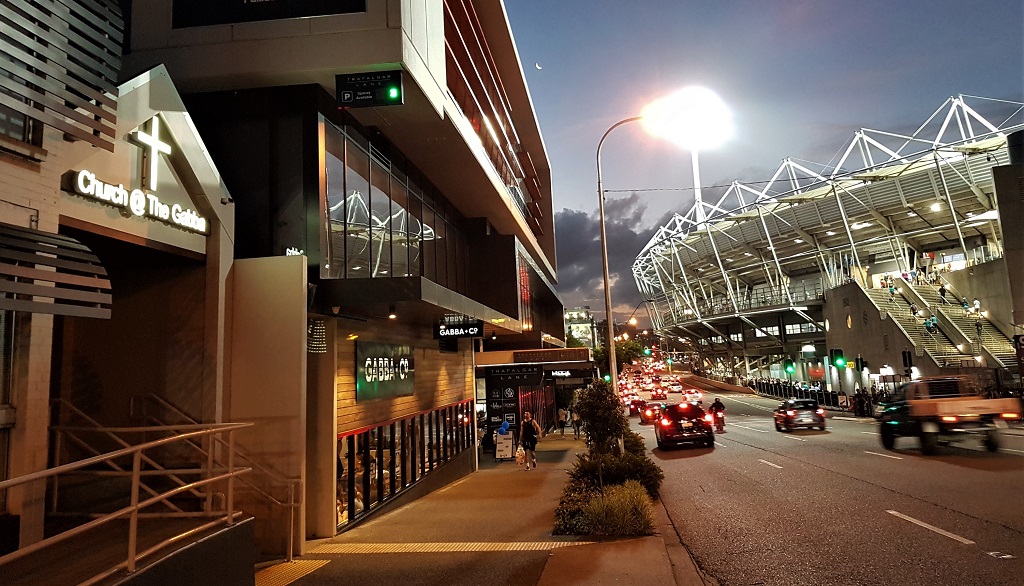 The church is located directly across Stanley Street from the world-famous "Gabba" cricket ground (also, the home of the Brisbane Lions AFL club).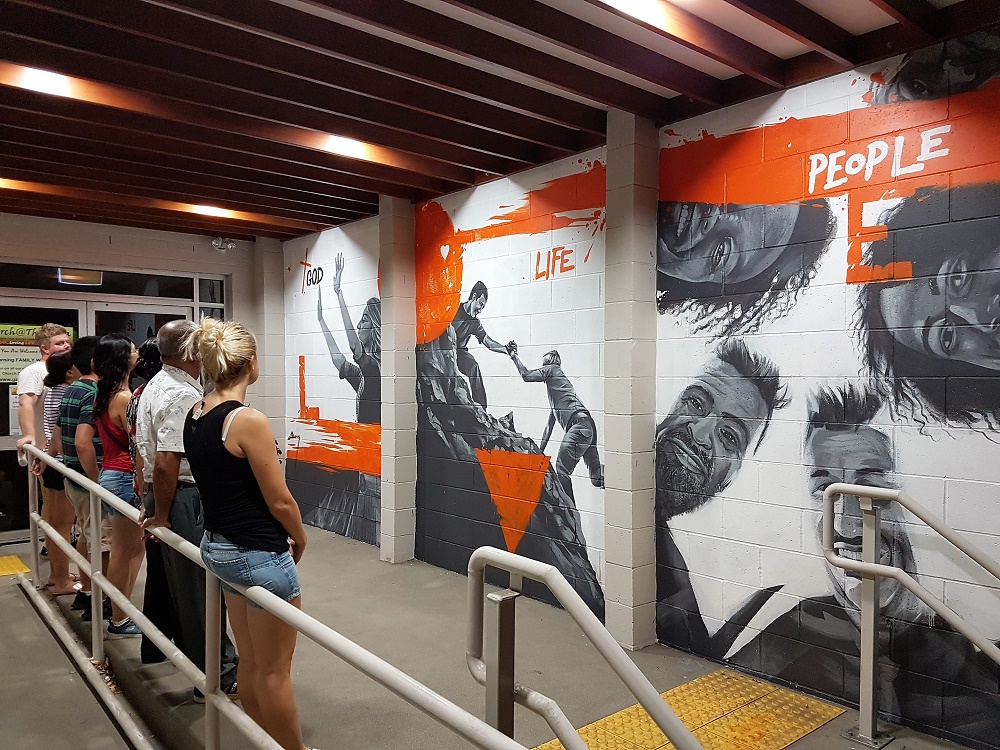 Admiring the spectacular mural in the Stanley Street entrance.
This graphically communicates our church mission...To Love GOD, Love LIFE and Love PEOPLE.